Let's face it, there's nothing more exciting than a weekend getaway. You may be going with a group of friends or your partner, either way you're going to create memories that will last forever. However, as fun as the trip itself will be, packing for it can be a nightmare. So, here's a helpful guide for packing essentials for a weekend getaway: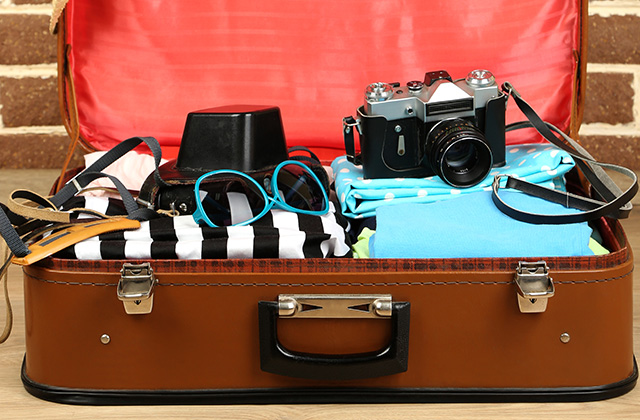 Packing Tips
You may only be bringing a small suitcase if it's for a few days. Therefore, you'll need to be a little savvier when it comes to packing your bag. Packing cubes are really helpful for keeping everything organised and compressing your clothes. You can buy them in a variety of sizes so you can be sure your items are safely packed away. Additionally, make sure you roll your clothes as you pack – yes, really! It can make all the difference and save you lots of room for other essentials.
Entertainment
Even if your journey is short, you'll still want some in-flight entertainment. Pack a couple of books and magazines, which are also great for reading when relaxing poolside or in your hotel room. If you really need to save on space, then simply download a news app or bring your tablet for a range of books on the go. It's also worth bringing a deck of cards, believe it or not they can be the source of great entertainment in the evenings.
Outfit Choices
Keep your outfit choices pretty but basic, you won't have the room for anything more luxurious. If you're heading off for a beach holiday, then women's designer swimwear teamed with some simple flip flops is a must. Other than that, a few items to mix and match is the best option. Pack some denim shorts along with a few other shorts and skirts, and pair them with simple tops for the daytime. For the evenings, bring a few dresses that can be worn dressed up or down. Jewellery will help to elevate any look, so make sure you bring some chunky necklaces and pretty bracelets to add some glamour.
Toiletries
When it comes to toiletries, it can be easy to overpack. Try to keep it as basic as possible and consider the option that your hotel may already provide the essentials such as shower gel, shampoo and conditioner. Other than that, clear travel-size bottles are perfect for storing all your liquids. Be sure to pack them separately to the rest of your clothes as there could be some spillage!
You're Ready to Go
Now you've got your weekend essentials sorted, you're ready to go. Keep in mind that you're only going away for a few days. So keep it minimal, only packing the basics. Make sure to leave room in your luggage for all the souvenirs you'll be bringing back!