At the beginning of every new season, it's a good idea to take a step back and analyse the contents of your wardrobe. So often we can get stuck in the cycle of buying clothes and forget what we've already got! Taking time to de-clutter your wardrobe will help you make sense of everything, giving you a clear picture of what you've got to work with. Here's how to de-clutter your wardrobe in time for the new season: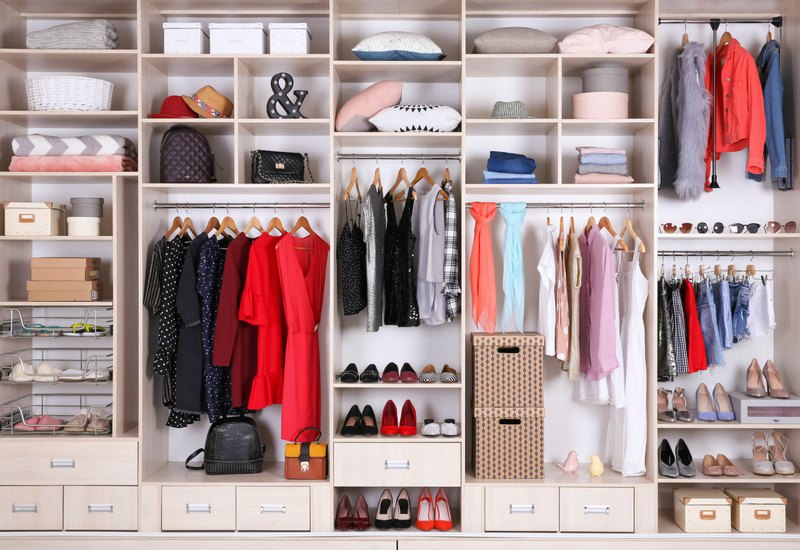 Be Prepared to Say Goodbye
Don't hang onto things simply because they've got sentimental value. Of course, if it's a priceless hand-me-down from your late grandma then you should keep on to it. But if it's a dress your mum bought you for your birthday and you've not worn it since, get rid of it! Any items of clothing you've not worn in the last year, it's safe to say that you won't be wearing it again. Make sure that you're disposing of your clothes responsibly though, there are plenty of recycling points across the country which will accept all textiles.

Keep Only the Essentials
Basic, staple pieces are timeless. Keep hold of any plain t-shirts, jeans and jumpers that aren't likely to fall out of style anytime soon. More eccentric, unusual pieces may change with the seasons. If you're questioning whether those cowboy boots are going to come back in style, then perhaps it's time to donate them to charity.

Create Clever Storage Solutions
Everyone has that chair. The one where clothes get draped over and by the end of the week, you don't know if they're clean or ready for the wash. Update your contemporary furniture in your bedroom and invest in stylish yet functional storage solutions. Sliding wardrobes can be a saving grace, but you can also try under-the-bed sliding drawers and above-the-bed cupboards. There are plenty of storage solutions that also add a chic element to your décor.

Buy Only What You Love
Buying new clothes isn't like buying a garden coffee table. There's very little return on investment, no matter how well you look after them. You'll still be only able to get about 15% of what you paid for it. The only exception would be designer clothing, where you may be able to recoup some of your money. Therefore, it's always wise to buy what you absolutely love. Don't buy clothes just for the sake of it, they'll only end up cluttering your newly organised space.